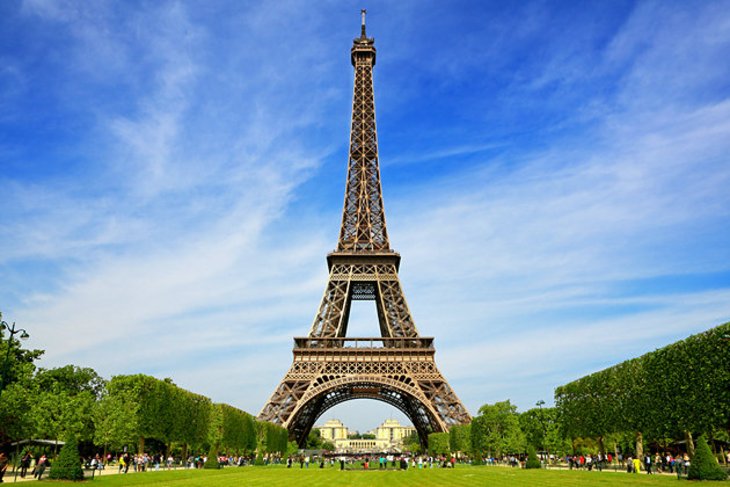 Going to France was one of the best decisions I made. It's a wonderful country that has a lot to offer. I would certainly recommend it to everyone to visit it at least once in their life. It's not dangerous, it's good for tourists, has great food and many more attributes that make it a fantastic travel destination.
Why France
My girlfriend has been asking me to go to France for a long time now. I finally gave in after years of receiving hints from her. So I must admit it wasn't my decision to go in the first place. However because it's considered as one of the most romantic countries in the world I had to take her there.
However I couldn't speak a word French so I did take some online courses so I could understand and speak some basic French before going on vacation.
How did I get there
Not by boat that's for sure. It's probably possible to do this, but it would take way too long to get there and to hear my girlfriend ask "are we there yet?" the whole trip wouldn't be the best thing for our relation.
So we took the plane. I booked the tickets online and it seems those of Air France were the cheapest. However before departure from JFK I noticed that they have slightly different size restrictions to their carry-on luggage. So due to this I was forced to get a new one. I bought the second best carry-on luggage in this list because it was within the guidelines of Air France. I bought a hard shelled just to be on the safe side with my valuables. And indeed I had no problems upon departure from JFK. My carry-on suitcase was allowed on board.
My 2 week trip to France couldn't have started any better.
What did I see and visit
For starters when you visit France, you have to visit Paris. So that's where we spent our first week in France. The capital of France has a lot to offer to tourists. We visited the Notre Dame cathedral, the Moulin Rouge and of course visited the Eiffel Tower. This last place is something you can't miss when visiting Paris.
The second week we decided to visit a lot of smaller cities such as Mont-Martre, Lyon, Lille, Nantes, Bordeaux. There was a lot to see in these cities also. Also we ate extremely well in France, they have an excellent cuisine and their wine is really the best in the world.
The French stereotypes are totally wrong
Some people think that the French are rude and have no manners at all. I must admit I had the same picture before going to France. Maybe that's why I was a bit reluctant to go there in the first place. However I must say that the French are nothing at all like that. They are polite and friendly people eager to help you in any way they can.
To go or not to go again
If it's up to me I would definitely go again and I think my girlfriend is convinced that this is also something we should definitely do again.